Urinal Blocks, Screens & Mats
Click on a Product Image

Click a products image or title to see all of the information about it as well as other products in its category!
All Products In Current Category

List price : $1.51
Our Price :

$0.80



Product Code : 410452EA
Product available in different colors
Each sold separately

List price : $7.39
Our Price :

$3.91



Product Code : 410456EA
Select a Fragrance 2 Per Package
NEW Improved w/Longer Protrusions on top.
Freshens Urinals a Full 30 Day
*Only Select Fragrances Available

List price : $3.76
Our Price :

$1.99



Product Code : 410604EA
-Freshens the air for 30 days contains 35% more fragrance than the leading air freshener.
-Reminds you when to change it no more guessing, just pull off the week and month tabs to show when it needs to be replaced.
Comes in 6 Pleasant long lasting fragrances.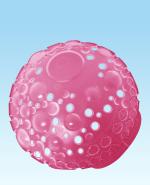 List price : n/a
Our Price :

From $3.35



Select Fragrance
Reduces Labor by over 50% - Fragrances lasts 60 days.
Unique non-splash, dome design minimizes splash and over spray on floors, walls, and partitions.
Reminds you when to change itRead More

List price : $19.05
Our Price :

$10.08



Product Code : 410482EA-WK
BIG! BIG!
Reusable! Reusable!
for long long time!
Children often urinate on the floor around the toilet bowl leaving a disgusting odor. Without a bathroom mat, their shoes with track that urine in other places of the building if stepped on. However, with a large Urinal mat like this one, this is not an issue as it covers a large area and the mat itself absorbs the urine that might be on the bottom of someone's foot. It also kills germs and bacteria that come in contact with this mat, ensuring a germ free bathroom environment.
Displaying 1 to 12 (of 12 products)
1 |