Click on a Product Image

Click a products image or title to see all of the information about it as well as other products in its category!
All Products In Current Category

List price : $6.62
Our Price :

$3.50



Product Code : 410456EA
Select a Fragrance 2 Per Package
NEW Improved w/Longer Protrusions on top.
Freshens Urinals a Full 30 Day
*Only Select Fragrances Available

List price : $3.76
Our Price :

$1.99



Product Code : 410604EA
-Freshens the air for 30 days contains 35% more fragrance than the leading air freshener.
-Reminds you when to change it no more guessing, just pull off the week and month tabs to show when it needs to be replaced.
Comes in 6 Pleasant long lasting fragrances.

List price : $1.51
Our Price :

$0.80



Product Code : 410452EA
Product available in different colors
Each sold separately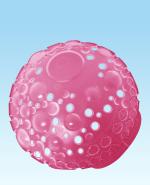 List price : n/a
Our Price :

From $3.35



Select Fragrance
Reduces Labor by over 50% - Fragrances lasts 60 days.
Unique non-splash, dome design minimizes splash and over spray on floors, walls, and partitions.
Reminds you when to change itRead More
Displaying 1 to 13 (of 13 products)
1 |