Click on a Product Image

Click a products image or title to see all of the information about it as well as other products in its category!
All Products In Current Category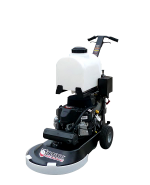 List price : $15,687.00
Our Price :

$8,300.00



Product Code : 637608RJ-OX
The NEW JL ReJuve Hydra System restores and maintains old, worn and abused concrete, terrazzo, and marble to a brilliant, long lasting shine at a fraction of the cost of traditional diamond grinding and polishing systems.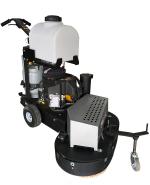 List price : $13,041.00
Our Price :

$6,900.00



Product Code : 637716-OX
Dual Head 32" 18 HP
Covers More Area. Two counter rotating 17" brushes
These machines are the fastest Floor strippers in the world. While they may be noisy as expected from internal combustion engines, they are significantly more powerful than electric floor machines, making them ideal for large buildings or shopping centers such as Wal-Mart, Home Depot, and schools. Not Good for office buildings because of the their shallow ceilings causing the fumes from exhaust to be easily to inhaled.
Displaying 1 to 2 (of 2 products)
1 |