Click on a Product Image

Click a products image or title to see all of the information about it as well as other products in its category!
All Products In Current Category

List price : $34.64
Our Price :

$18.33



Product Code : 165709-MAG
A great brush for cleaning hard to reach corners.
Attaches to any standard threaded handle.

List price : $28.22
Our Price :

$14.93



Product Code : 242505
For automatic door track (such as elevator door)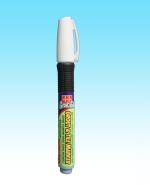 List price : n/a
Our Price :

From $7.00



This is a fast, easy, cost-effective way to spruce up floors, bathrooms or kitchen walls/counters. It even works great outside by the pool!
Other grout cleaning methods:
Grout Cleaning By Buffer!
By Buffer grout cleaning
For stubborn, Deep stains
No need to scrub on your hands and knees
All you need is a JL low speed buffer and EZ grout
Fastest Method to get the job done!
Grout Cleaning By Pressure Washer!
By Pressure washer grout cleaning
Provides 1500 PSI
For an extreame DEEP CLEAN
The power wand has 3000 PSI
No need for a wet dry vac, It has an automatic pump-out system
Displaying 1 to 11 (of 11 products)
1 |