Janilink Shower Room Kit
This kit has all the tools you need for bathroom cleaning.
*Contents also available separately
JL Premium 17 Inch Floor Machine and Black Strip Floor Pad are the perfect tools for getting you a clean floor.
Click on a Product Image

Click a products image or title to see all of the information about it as well as other products in its category!
All Products In Current Category

List price : $7.54
Our Price :

$3.99



Product Code : 301956QT
#1 Multi-Purpose Creme Cleanser & Polish in The U.S.A!!! This is an Amazing restorative polishing paste with a pleasant odor.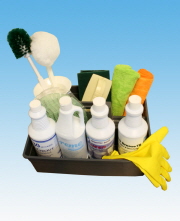 List price : $71.80
Our Price :

$37.99



Product Code : 0500912-KIT
Comes with all your shower room cleaning essentials.

List price : $6.71
Our Price :

$3.55



Product Code : 350439QT
If other products failed? Try this, it will remove bacteria, yellow stains, rust stains and other unpleasant sights and smells all while being green and healthy for the environment, 100% guaranteed or your Money back!
-Organic Acid
-Strong Yellow Stain Cleaner
Janilink Green Product
Need MSDS?

Click Here

List price : $15.72
Our Price :

$8.32



Product Code : 621070QT
Restores grout in 30 Seconds!
Fast acting, Low odor!

Not good for Marble/Stone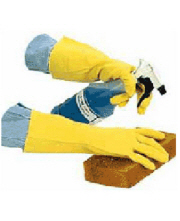 List price : $2.91
Our Price :

$1.54



Product Code : 262152LGEA
Displaying 1 to 11 (of 11 products)
1 |