Click on a Product Image

Click a products image or title to see all of the information about it as well as other products in its category!
All Products In Current Category

List price : $1,199.01
Our Price :

$749.00



Product Code : 630258-KIT17

List price : $38.27
Our Price :

$20.25



Product Code : 621072GL
A highly concentrated, fast acting cleaner for use on textured granite and other non-polished natural stones as well as unglazed ceramics.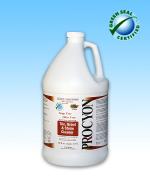 List price : $53.54
Our Price :

$28.33



Product Code : 621078GL
The most advanced Tile, Grout & Stone Cleaner effective cleaner of its type available on the market!

List price : $61.67
Our Price :

$32.63



Product Code : 621070GL
Cleans in 30 seconds!...Very Fast
By Hand, Buffer or Pressure Washer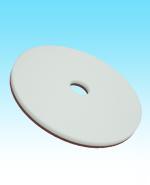 List price : n/a
Our Price :

Call for price



Made of an open-cell polymeric foam that restores tile, grout and removes black marks without using harsh chemicals.

List price : n/a
Our Price :

From $93.48



Tile or Marble
For Stripping or Cleaning
Different sizes available.
Click to select size
Other grout cleaning methods:
Grout Cleaning By Hand!
By hand grout cleaning
For every day general grout cleaning
No need to scrub on your hands and knees
The all angle grout brush makes getting every angle easy
The 30 sec. EZ Grout zaps the dirt
Grout Cleaning By Pressure Washer!
By Pressure washer grout cleaning
Provides 1500 PSI
For an extreame DEEP CLEAN
The power wand has 3000 PSI
No need for a wet dry vac, It has an automatic pump-out system
Displaying 1 to 10 (of 10 products)
1 |